Benny Yu
Founder & President
Benny likes to refer to himself as a "creative extremist," because today's social ills and injustices require creativity to bring about justice and reconciliation. Benny co-founded two organizations that fight human trafficking: El Pozo de Vida (currently running ten programs in Mexico City) and 27 Million (which has an international reach). He has been identified as an Inspired Individual by Tearfund and holds an M.A. in Theology from Fuller Theological Seminary.
Janice Yu
Co-Founder
Janice co-founded 27 Million and El Pozo de Vida, an organization based in Mexico City that fights against human trafficking. She also serves as a pastor at Vereda Church and has facilitated over 3,500 healing sessions for trauma and abuse victims. Janice is passionate about training churches and organizations on spiritual healing and health, prophetic ministry, and healthy leadership. She has a B.A. in Psychology and an M.Ed in Bilingual and Multicultural Education.
Paul Ho
Operations Coordinator
Paul is passionate about giving a voice and bringing awareness to victims of injustice. He believes storytelling and media are powerful tools in the fight against human trafficking and is always looking for innovative ways to tell a story. He holds a B.A. in Business Economics from the University of California, Irvine and is an avid mental health, anti-porn, and anti-trafficking advocate.
Audrey Sileci
Coordinator of Education Initiatives
Audrey joined the 27 Million team in 2021, after having served as a Portuguese-English translator in the first Justice School 5.24 and as a mentor in the first online version of the program. She holds a B.A. in Psychology from Colorado College and has five years of nonprofit experience working in the Brazilian out-of-home care and education systems in São Paulo, Brazil.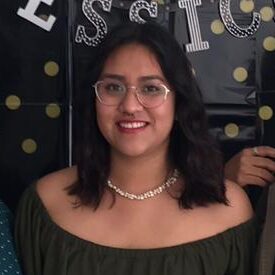 Jessica Valdez
Project Coordinator
Jessica is passionate about caring for victims of sexual exploitation and has over five years of experience serving women in Mexico City's red-light district. A survivor herself, she understands what it means to be on a personal journey of restoration and is committed to walking with trafficking victims towards their own freedom. She leads 27 Million's Block Party and is currently studying Culinary Arts.
Corbán Castro
Media Specialist
Corbán was led by compassion and a commitment to God's Kingdom to join 27 Million's team and pursue social justice globally. He has over a decade of experience working at Centro Vida en Plenitud, a local church in the heart of Mexico City. His focus has been on street and hospital evangelism, as well as leading worship and prayer.
Steve Steinberg
Prayer Team
Steve resides in Virginia, where he has been involved in anti-trafficking efforts for years. His job as a hotel consultant exposed him to an industry that is often unwittingly entangled in trafficking. This observation, along with some choice encounters with abolitionists, led him to join 27 Million's team about ten years ago. He is also involved with a number of regional nonprofits and holds a B.S. in Hotel, Restaurant, and Institution Management from Virginia Tech.
Christine Kang
Prayer Team
Christine is an intercessor and prophetic dreamer who loves to partner with God to help people walk out of bondage into deeper freedom. She has been faithfully doing this through 27 Million's prayer team since 2014. Christine was born and raised in Southern California and has called Austin home since 2016. She is married to her best friend, Jason, and is the mother of a beautiful, vivacious, and hilarious three-year-old girl.
Kathy Monte
Prayer Team
Kathy is passionate about supporting and encouraging people through prophetic prayer and Biblical wisdom. She has been on 27 Million's prayer team for over three years and has dedicated hours every month to intercede for people in the antitrafficking movement, always with sensitivity and obedience to God's voice. Kathy lives in the Washington metropolitan area and loves dogs and the outdoors.